Something which I am very happy to shine a light on, is the work of this wonderful charity which supports older people in the community. I have been a volunteer with Scottish Borders Food Train for the past 3 years.
Local volunteers provide weekly deliveries of fresh groceries to older people experiencing difficulties doing their weekly grocery shopping, ensuring they can eat well. Any older person aged 70 and over living in the Borders who has difficulty in doing their grocery shopping due to ill health, disability, frailty or mobility problems can enjoy the benefits of their local Food Train.
Following 15 years of successfully supporting older people throughout Dumfries and Galloway, in 2010, Food Train embarked on an ambitious project to make our services available to older people in other parts of Scotland. With support from the Scottish Government, Community Food and Health Scotland and the relevant health and social care partnerships, Food Train services are now available in many more areas.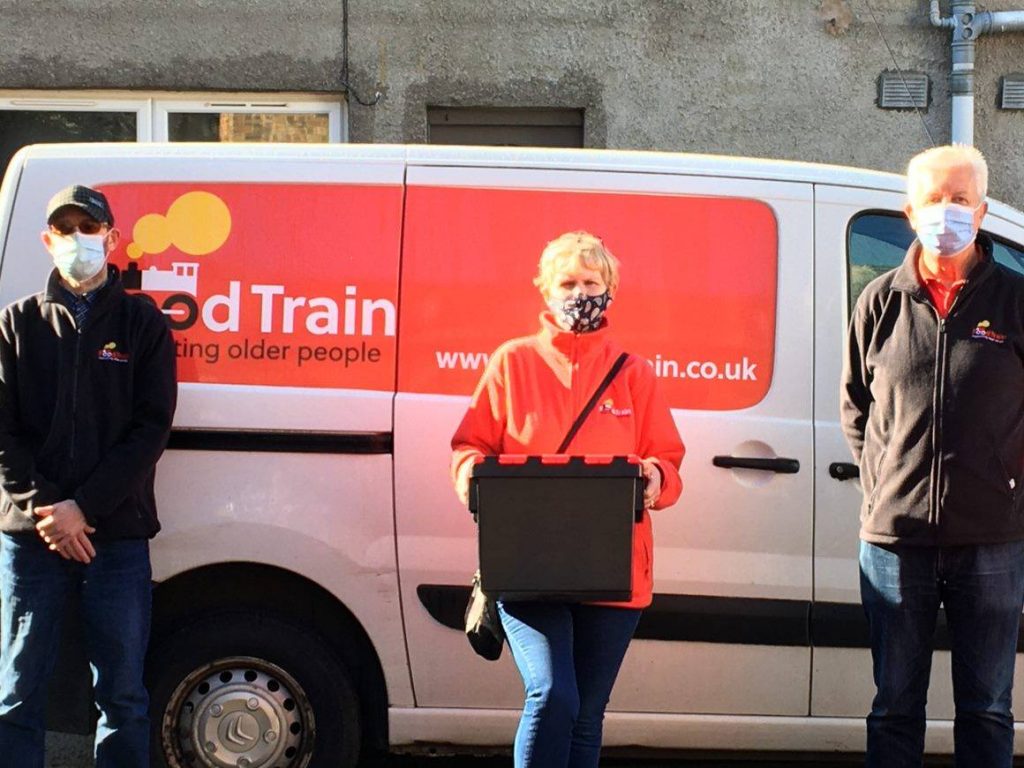 Food Train is a registered charity, voluntary organisation and social enterprise. Since 1995 Food Train has been making daily life easier for older people, providing vital services to those who are no longer able to manage independently, through age, ill health, frailty or disability.
Food Train makes hundreds of grocery deliveries every week, ensuring those most in need have access to fresh groceries. Teams of dedicated local volunteers across the regions also go that extra mile by helping with household jobs, delivering books through a library service and providing much needed friendly social contact and meals through our Meal Makers and befriending services.
'In order to fulfil our vision for all older people in Scotland, we endeavour, in partnership with our public and independent sector partners, to continue growing and expanding our services and support for older people to enable them to eat well, live well and age well at home'.
To find out more and for details of how you can donate, volunteer, fundraise or partner with Food Train, visit www.thefoodtrain.co.uk.
Scottish Borders Food Train
48 Overhaugh Street,
Galashiels,
TD1 1DP

Tel: 01896 751750

Email: scotborders@thefoodtrain.co.uk
Facebook: @ScottishBordersFoodTrain
With my extensive industry experience and contacts, as your print broker, I can guide you through the whole process and advise you on the type of paper and weight which will best suit the needs of each print item. Saving you time and money and ensuring that you promote your products and services in the best possible way, with first-class print and promotional materials every time.